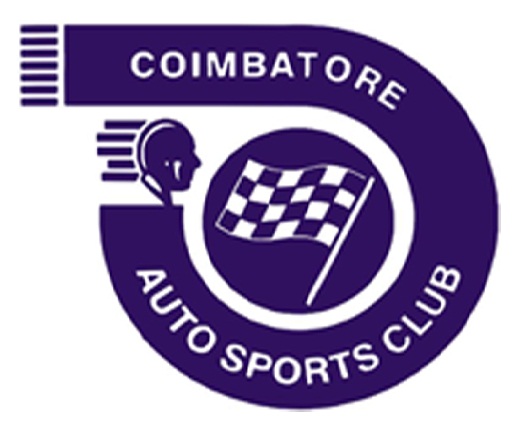 COIMBATORE AUTO SPORTS CLUB, Popularly known as CASC, established in 1954 has been promoting a variety of Motor Sport activities in Coimbatore. The members are prominent citizens of Coimbatore.  CASC is a Founder Member of the Federation of Motor Sports Clubs of India (FMSCI) the Government of India recognized governing body of Motor Sport in India which is also a member of the FIM. ( FIM is the sanctioning body for Motor Sport worldwide ).
Coimbatore Auto Sports Club has been in the forefront of organizing various disciplines of motor sporting events over time.  The team, which has been responsible for various events have been drawn from, experienced participants and others having a passion for motorsports who are dedicated in bringing out an event of a very high caliber. In fact most of the 150 – 175 Marshall's, Hams & other Officials involved in the organization of this major events are prominent businessmen and Chief Executive Officers of top companies. The spirit, dedication and the professional manner in which the Organizing team goes about in organizing the events has resulted in the Coimbatore events being rated among one of the best events in our country by FMSCI and the participants.
CASC has conducted three four wheeler and two wheeler National racing events at Sulur Air Force airstrip from late 50's (with participants from Sri Lanka), and again from 2013 at Kari Motor Speedway. We have organized 2W National Rally events from late 60's and both 2W & 4W events from 70's onwards. Notable among them are Scissors Action Rally, Cotton City Rally, Chander memorial Rally, Rally of Coimbatore etc. The association between M/s. ITC Limited, and CASC from 1981 to 1995 in running an event under the banner "Scissors Action Rally" is particularly noteworthy as it is one of the longest associations in Motor Sport with a sponsor. We were the first club in our country to conduct TSD Rallies timed to the seconds from 1986.
CASC has organized National Dirt Track events for cars and bikes and Go kart races from 1982 to 1985 and later again from late 90's. We also successfully ran a round of FMSCI Indian National Autocross Championship during 2012.
Apart from National events we have conducted numerous local TSD Rallies, Gymkhanas, Dirt track, Go karting and Autocross events,
 CASC LATITUDE  N 11 00 25        E 76 58 12